Wednesday's 3 Couples
is a post/meme I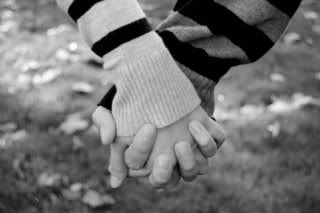 created to help me regulate posts. It is biweekly, and usually has a theme! It lets me share my love of YA lit couples with others. If you want to join in feel free and leave a comment below :)
**
This week's
theme
:
Fantasy
So I know that when I first started blogging, I was a huge fantasy person. That's probably why the first time I listened to an online book reccommendation it was from the fantasy genre. This past year, however, I've kind of weaned off it and gotten a lot more into contemporary novels, but I will never forget my love for it!
This week's 3 couples are (in my opinion) some of the very best! So compatible, so kick-ass, so cute.. just perfect. And it doesn't hurt that they carry swords because swords = hot.
1.
Alanna and George Cooper
:
The S
ong of the Lion
ess Quartet
(aka the Alanna Quartet) by Tamora Pierce
-It took me a while to appreciate this one (I was initially team Jon) but after some mulling it over, I love it!
-George has always been there for her, ever since she was young he looked over her and I gotta say, being a thief is pretty wicked.
-Alanna is such a strong heroine, she doesn't give in to the king-to-be. She does what she feels is right, and I completely admire that about her. Definitely the reason why I liked the book so much.
-Plus, this is one of my favourite fantasy series!
2.
Katsa and Po
:
Graceling
by Kristin Cashore
-it was a toss-up between this pair or Fire/Brigan. I didn't want Cashore dominating this week, haha.
-Chose these two because they... well, they beat the odds.
-And they're awesome, and have cool eyes.
-And can fight like nobody's business
-Despite Katsa's reluctance for romance, I think her personal growth with learning to trust and love Po was incredibly well written.
-Po's name is even starting to grow on me... uh oh, is that a bad sign?
3.
Finnikin and Evanjalin:
Finnikin of the Rock
by Melina Marchetta
-Melina Marchetta is the author (this is becoming a disturbing trend for "reasons" I like things...)
-I think both of these characters are extremely unique, and developed really nicely
-Evanjalin is tough as nails, and despite sometimes disliking her actions, I can respect her "what needs to be done" motto
-I kind of love Finnikin and all he goes through in the novel, a wonderful protagonist for sure.
-&-
So, which couples are
your
favourites? And what are your ultimate favourite couple from a YA Fantasy novel?? Leave a comment, I want to know!
Also, I'm kind of running out of themes/ideas. Do you guys have any suggestions? Like maybe a particular author, genre, series?