...and since a triangle has 3 sides, and it's Wednesday's 3 Couples, i think it's too many 3's. So I will list 4 couples. Yes, I can change my own rules, so ha! (actually, I just had to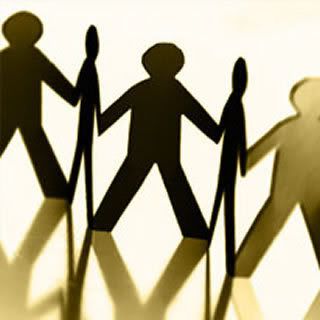 o many ideas)
Whoop whoop ;)
**
Wednesday's 3 Couples
is a post/meme I created to help me regulate posts. It is biweekly, and usually has a theme! It lets me share my love of YA lit couples with others.
**
Gonna make this quick and triangular for my own sake, I'm running low on free time right now! Can I say the last 3 weeks of school is something I would like to avoid for the rest of my life? I'm incredibly busy and stressed out right now, but of course, I had to update my beloved blog, right? Is that healthy? haha
Alright, in case you missed it, this week's theme is:
Love Triangles
!
I'm not the hugest fan of them because they can be cliched and predictable, but some I just love for no reason. There are so so so so many love triangles in YA lit, so it was extremely difficult to think of my 3 favourites, I'm sure I'm missing something though. Anyways, don't worry, this post will be Spoiler Free!
1.
Alan/Mae/Nick
-
Demon's Lexicon trilogy
by Sarah Rees Brennan.
-hahaha, I know what the result is, and youu dooon't... so read the book and find out! It's a great triangle really :)
-I won't tell you my team, but just for fun, what's yours?
2.
Dimitri/Rose/Adrian
-
Vampire Academy series
by Richelle Mead
-I won't be spoiling anything because I haven't read book 5 (I know, right? gasp!), but as of now, I can pick sides right?
-
Team Adrian
for sure (for now)!
3.
Max/Scarlett/Eric
-
Suite Scarlett series
by Maureen Johnson
-Okay, since this series is also unresolved (can't wait for book 3!) I'm gonna say...
Team Max
!
-Because I don't like Eric much, and Max is sweet. I know I know, I've already mentioned them in my other W3C post, but
what-eva
.
4.
Peeta/Katniss/Gale
-
The Hunger Games trilogy
by Suzanne Collins
-Who didn't see this coming?! Come on! Of course it would be here :)
-
Team Peeta
, because really, Gale is just a friend and doesn't really understand the ordeal Katniss has been through. I can go on and on, but I won't, I'll just say I can't wait for Mockingjay!!
-&-
I know I could probably include some other ones (a big one going around right now is from The Iron King by Julie Kagawa, I haven't read it yet though but I've heard all about it). My question to you is...
What love triangles to you like? And what
team
are you on??? Haha, I won't judge (unless you pick Gale.. jk :P)